Coronavirus in Leicester: latest advice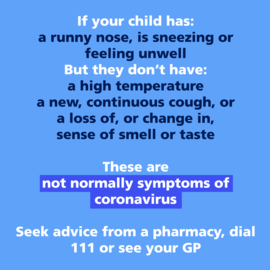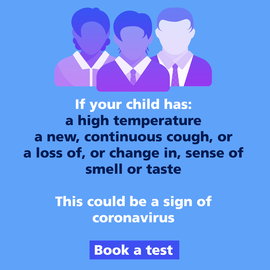 As some of our pupils are being sent home with potential symptoms of Covid19, please follow this link for more information about where to get tested in Leicester:
Leicester City Council latest advice
The link will take you to answers to some of the following questions:
Leicester, with its local lockdown, remains a high priority for testing. However we've been informed that even here it is becoming difficult to book a test. Online booking slots become available mid evening for the following day. This lack of capacity is being raised as an issue - 09/09/2020
You can book your test online at nhs.uk/ask-for-a-coronavirus-test or call 119.
Test centres in Leicester are currently open at:
Aylestone Leisure Centre
Bede Park piazza (walk-in)
Belgrave Neighbourhood Centre (indoors, walk-in)
Birstall Park and Ride (permanent site – drive through only)
Braunstone Leisure Centre
Evington Leisure Centre
Highfields Centre (walk-in)
New Parks Children, Young People and Family Centre, Pindar Road
Overton Road (walk-in)
Victoria Park (mobile unit – drive through).
All of the mobile drive-through centres will accept people who walk in – but you should still book an appointment first.
There is also a test site in Jubilee Square. It is open 8am-8pm Monday to Saturday. Book an appointment as above.
When you go for your test, wear a face covering and bring a photo ID as well as your booking number.
If you test positive for coronavirus, you must stay at home for at least 10 days and until you feel better. People in your household should stay at home for 14 days.