Post-16
On completion of an exit interview all year 11's leave with a designated status. This determines the level of support they will receive from the school once they are no longer on our roll. Each student is assigned a member of staff to support them; half-termly contact is our minimum offer. We advocate for pupils and families when placements break down, and signpost them to relevant agencies to ensure they are quickly supported into another training provider. Students can have extended work placements organised through the school to support them at college or can continue their studies through Keyham.
Some of the training providers we liaise with are listed below:
Fast Tomato has been designed to help young people broaden their horizons and consider a broader spectrum of career and education options. Students take a short psychometric questionnaire which gauges interests, attitudes and motivations. They are then offered career and education suggestions, personalised to them.
Fast Tomato helps schools to meet the Gatsby Benchmarks.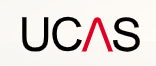 The UCAS website also contains information for Post 16 Options:
https://www.ucas.com/further-education/post-16-qualifications